Saturday, 7/13 - alcohol ink on tile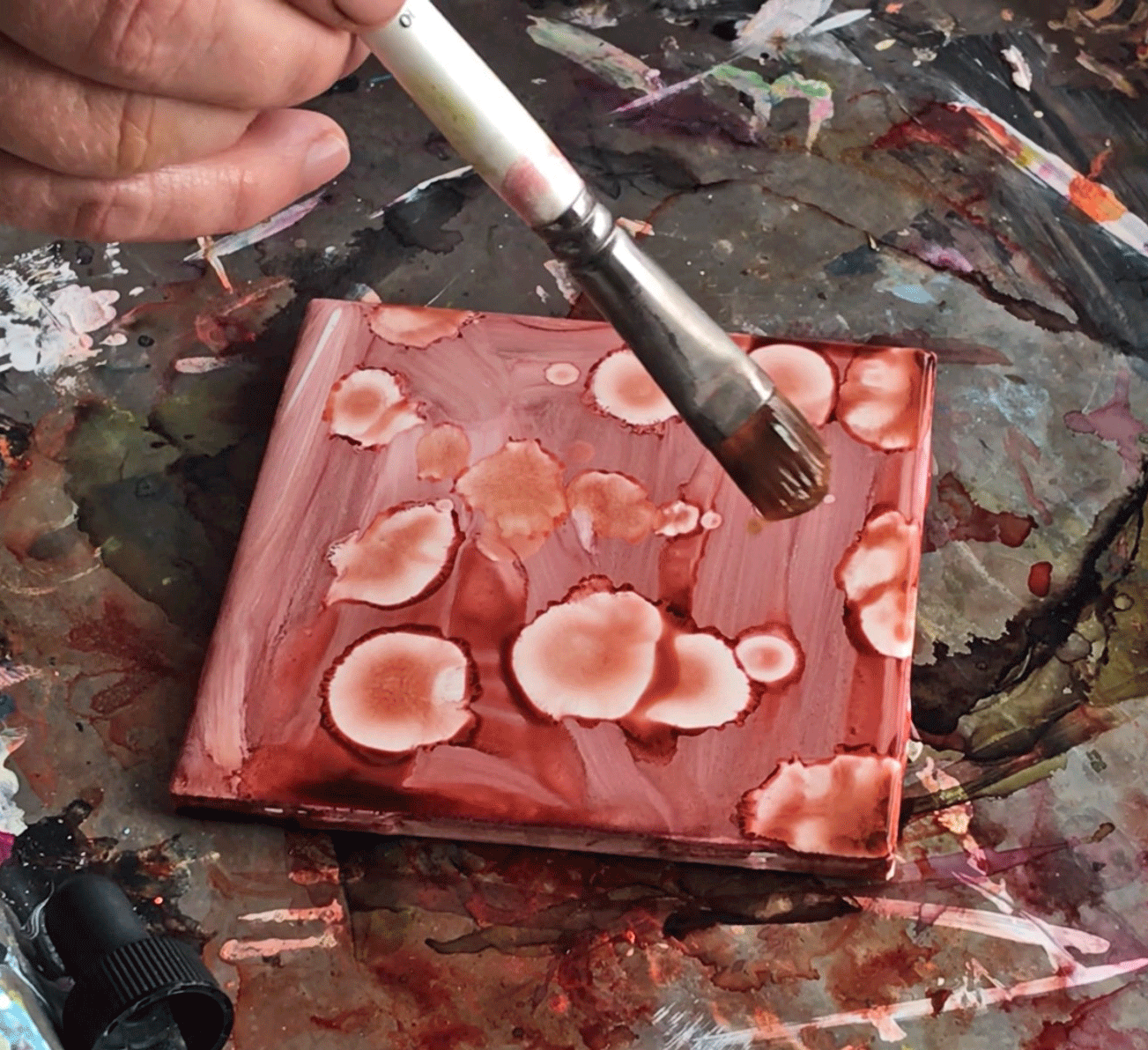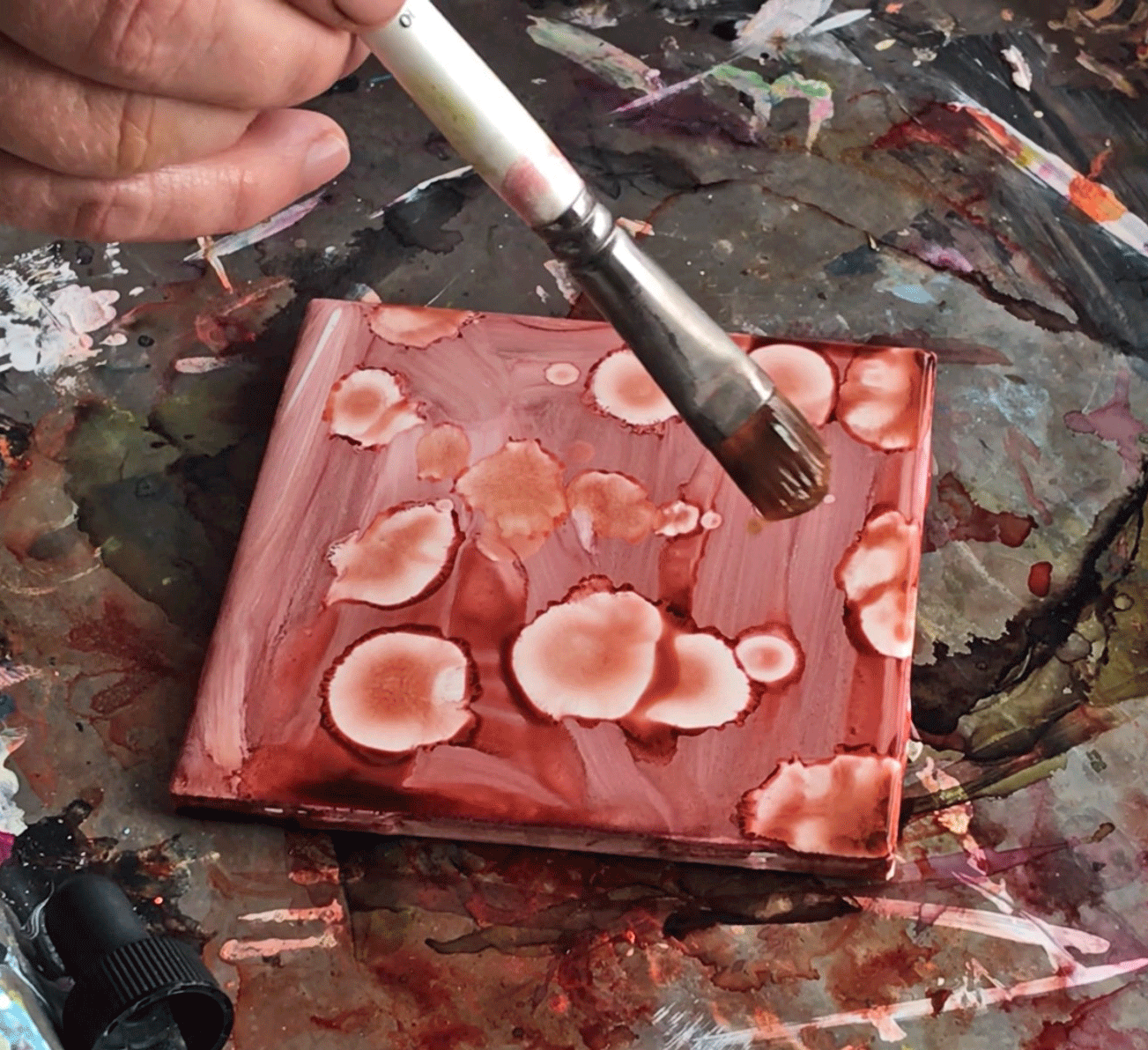 sold out
Saturday, 7/13 - alcohol ink on tile
Painting with alcohol ink requires a certain amount of letting go and letting the ink and alcohol do what they want! But you can direct it with various techniques and tools and color combinations. In this class we will be working on ceramic tiles. They can be framed or displayed on small easels as works of art or used as coasters or trivets. We will also experiment with Sharpies and alcohol.
Each artist will have four 4"x4" tiles and two 6"x6" tiles to create upon. All materials supplied including self-adhesive cork backing and sealant.
Please bring a large cookie sheet or shallow box lid with you to take your creations home. The paint and sealant can take many hours to completely set so you'll need a safe way to transport them. Also be sure to wear clothing appropriate for a paint class or bring an apron or over-shirt - just in case!
Classes are prepaid so that I have accurate supplies on hand. Gloves will be provided!
RESERVATIONS MUST BE PURCHASED AT LEAST 24 HOURS PRIOR TO CLASS START TIME. This is to allow me enough time to make sure I have adequate materials for everyone. If you have missed the cutoff time and would still like to attend, please send me a convo here or text me at 214.986.2459. Thank you!
Can't make it to this event? Get a group of friends together and I'll come to you! Contact info above.
You can see pictures of some of my past Art a la Carte classes on my Facebook art page, facebook.com/thegretchenshow
Date, time & location:
Saturday, June 13, 3:00 pm to 5:00 pm. at Acoustic Kitchen Studio, 3198 Royal Lane suite #104, Dallas, Texas 75229.
Acoustic Kitchen is a unique and intimate venue operated by Milo, Rachel & Scarlett Deering, longtime members of the Dallas music scene. The recording studio was built by the legendary Charley Pride, who still offices in the same building. It retains the warm, retro decor of the early Eighties when the studio was built.
I have worked with Rachel and Milo on the artwork for many of their albums over the past twenty years and am excited to offer art classes in such a cool setting! You are welcome to BYOB. Please also BYOG - bring your own glass! We try to be as eco-friendly as possible and like to avoid disposable plastic but I always have some paper cups with me!