Wednesday, 7/10 - alcohol ink on tile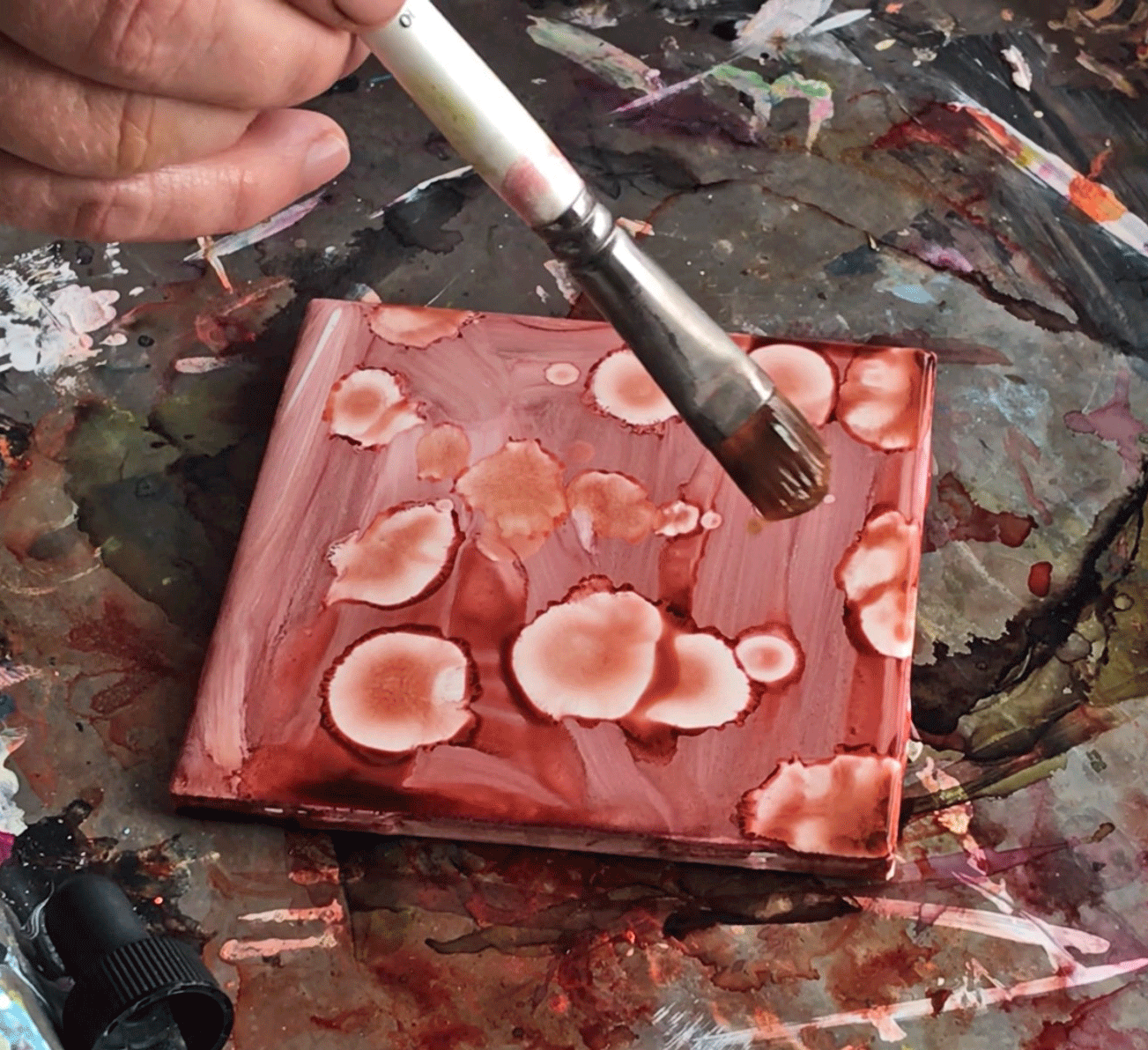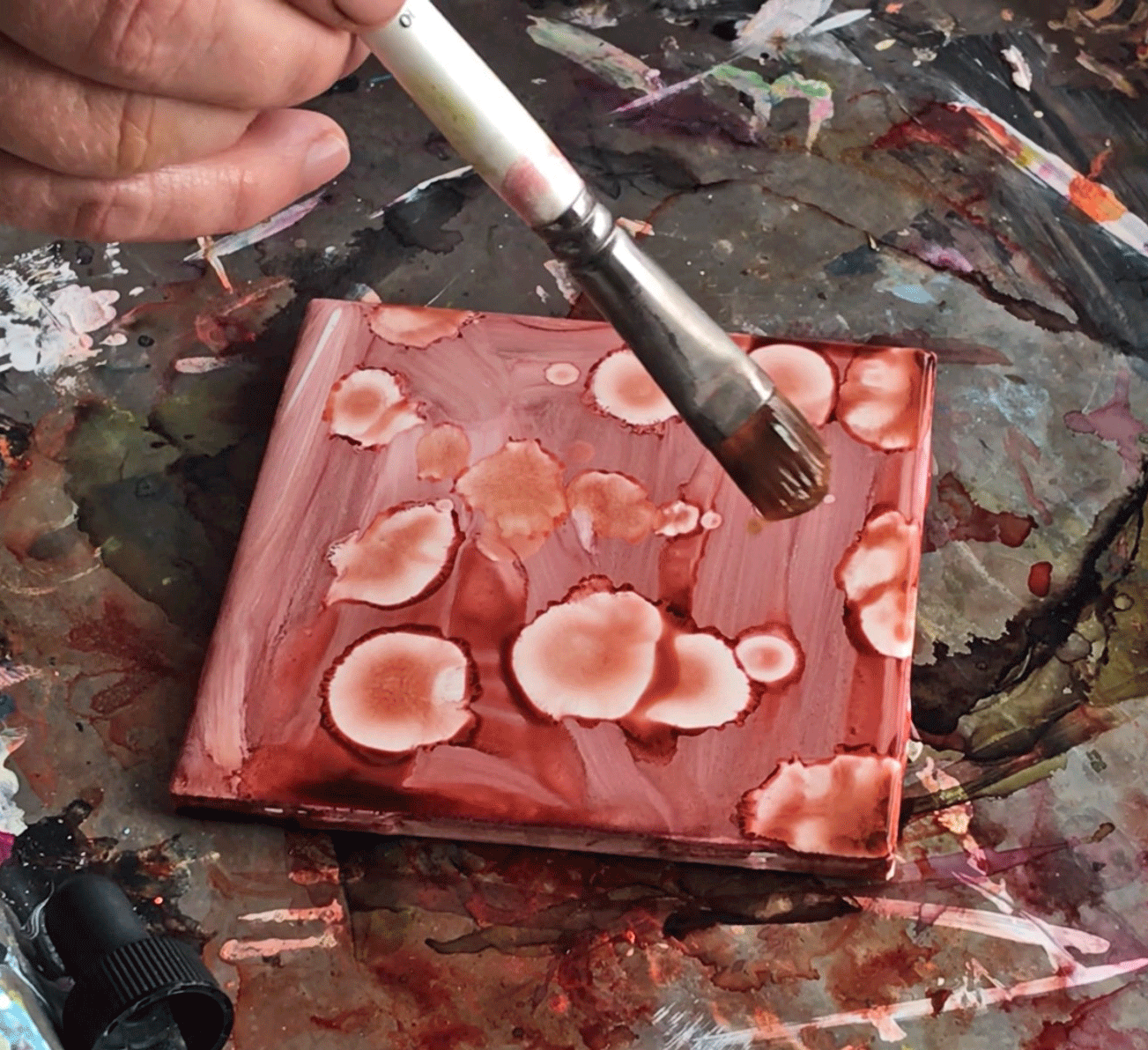 sold out
Wednesday, 7/10 - alcohol ink on tile
Painting with alcohol ink requires a certain amount of letting go and letting the ink and alcohol do what they want! But you can direct it with various techniques and tools and color combinations. In this class we will be working on ceramic tiles. They can be framed or displayed on small easels as works of art or used as coasters or trivets. We will also experiment with Sharpies and alcohol.
Each artist will have four 4"x4" tiles and two 6"x6" tiles to create upon. All materials supplied including self-adhesive cork backing and sealant.
Please bring a large cookie sheet or shallow box lid with you to take your creations home. The paint and sealant can take many hours to completely set so you'll need a safe way to transport them. Also be sure to wear clothing appropriate for a paint class or bring an apron or over-shirt - just in case!
Classes are prepaid so that I have accurate supplies on hand. Gloves will be provided!
RESERVATIONS MUST BE PURCHASED AT LEAST 24 HOURS PRIOR TO CLASS START TIME. This is to allow me enough time to make sure I have adequate materials for everyone. If you have missed the cutoff time and would still like to attend, please send me a convo here or text me at 214.986.2459. Thank you!
Can't make it to this event? Get a group of friends together and I'll come to you! Contact info above.
You can see pictures of some of my past Art a la Carte classes on my Facebook art page, facebook.com/thegretchenshow
Date, time & location:
Wednesday, June 10,, 6:30 pm to 8:30 pm. at Checkered Past Winery, 1409 S. Lamar, Dallas, Texas 75215. The wine bar is located in Suite 008 of the South Side building. The entrance is on Bellview St. across the street from the NYLO Hotel back parking lot and 2 blocks from the Cedars Dart station.
Checkered Past is a warm, casual wine bar featuring Texan wines, locally brewed beers as well as international wine selections. They also have a tempting selection of bar bites so you can have a nosh & drink while creating. www.checkeredpastwinery.com